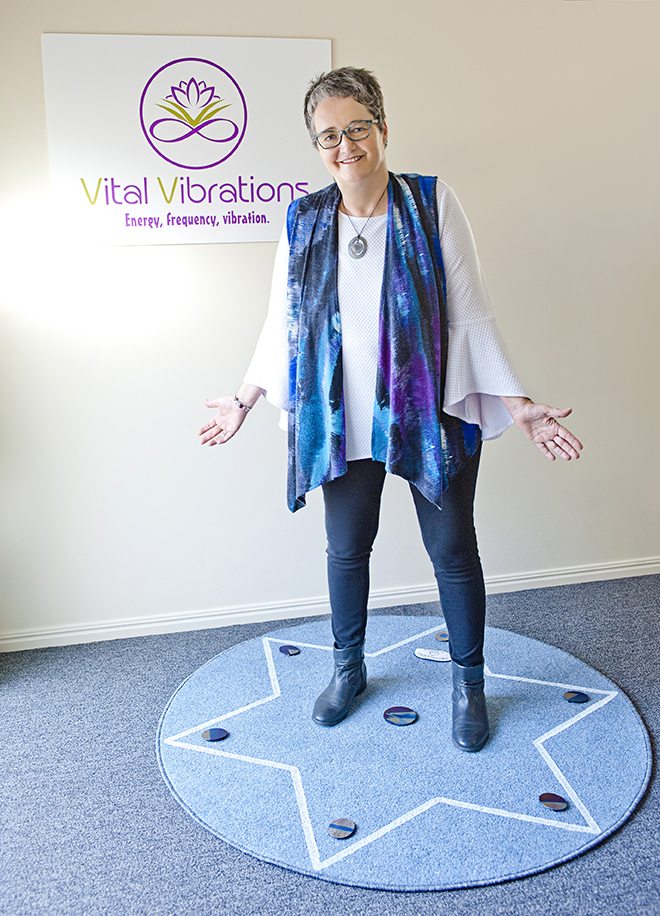 About Wendy
Founder and Owner of Vital Vibrations
I became founder and owner of Vital Vibrations through my own journey of healing and working through deep grief with the loss of my beloved husband. I was beautifully led by my husband Kevin (In spirit) to discover The Tesla Light Chamber (see video interview below for more on that story).
From my very first experience in The Light Chamber, I had a sense of peace and calm within that was so profound in my Heart Centre, Something that had been missing for a long time.
On my second visit to The Light Chamber, I was clearly guided to that fact that this would be part of my life purpose to hold the space for myself and for others as well, to have access to this amazing energy, frequency, and vibration to help us heal, and create harmony and balance in each and every cell.
My husband worked as a process engineer and was a huge fan of Nicola Tesla's work and discoveries. He made me promise before he passed to find my way back to my purpose and once again become a facilitator in holistic modalities and that he would help guide me from the other side!
I feel very blessed, humble and in deep gratitude to be a Gate Keeper of The Light Chamber and honoured with how I was so beautifully led.
Vital Vibrations was created to primarily work with The Tesla Light Chamber, which is enhanced with the use of Young Living therapeutic grade pure essential oils. We also have a wide range of Tesla Products for sale.
I also have qualifications as an EFT and Matrix Reimprinting Practitioner, Matrix Birth Reimprinting and Life Purpose Practitioner, Reiki and Crystal Therapist and have studied many other modalities as well both in Canada and here in Australia.
I plan to remain a student for life.
As a family Kevin and I, along with our 3 children arrived in Australia in 2002 from Vancouver Island Canada.  My passion and enthusiasm for life has always been centred on my family, community (including supporting Social Enterprise based businesses), sourcing organic food, the environment, sustainability and of course holistic modalities.
Whether you require support in healing, or simply wish to increase the positive vibrations and frequencies within and without your being, The Tesla Light Chamber can help provide the influence you seek.
Additional Resources
Documents and videos explaining more about our products and services.
Head To the Store!
We have an exciting range of Essential Oils and Pendants for you to choose from.